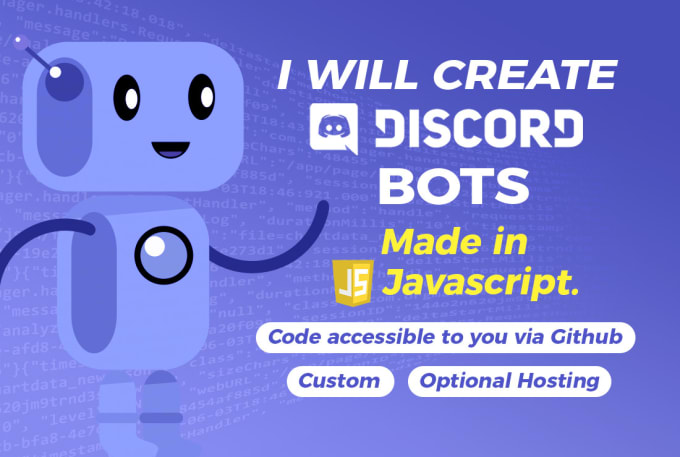 CONTACT ME BEFORE ORDERING!
I code discord bots in javascript. I have been doing this for over two years and have become increasingly confident in doing so.
Examples:
Economy system, with leaderboards, shops etc.
News feeds (RSS)
Twitter feeds
Moderation commands; e.g. !mute @ user 10m reason
Logging; e.g. Kicks, bans
Giveaways
API Integration; e.g. Getting the latest scores from you favorite team.
Trivia with random questions and a leaderboard
RPG Bots
During the order:
I will be in contact frequently, showcasing screenshots of the bot running.
You will receive:
A zip file of the bot, with installation instructions enclosed.
Hosting OR the option of myself connecting to your VPS / Computer to set the bot up.
You will be able to message me at any time for support.
If you still have any questions, please do get in contact!